Enjoy the autumn tints in and around Barcelona
27/9/2017
A master of colour, Toulouse-Lautrec, once said that autumn is winter's spring. This season is a source of inspiration and beauty that Barcelona and its surrounding area reveal in all its splendour.
The city's parks and its green lung, Collserola, reflect in great detail the changing colours of nature. Golds and ochres tint the trees and paths, and the leaves form a carpet to remind us, as they crunch underfoot, that the land becomes dormant so that we can enjoy a new season.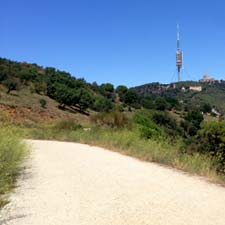 There's no doubt that the forest is the landscape that best reflects the arrival of autumn. Strolling through the wooded landscape of Collserola or exploring the nearby Montseny Massif, a place brimming with charm with centuries-old trees, rivers and paths that cross fairy-tale scenery, could be a great idea. You may even find mushrooms! And if you're not sure where to start to hunt for them, you can sign up for a guided mushroom hunt to explore nature and enjoy this activity that is so deeply ingrained in Catalan culture.
Autumn can be viewed on foot and by bike. There are countless cycle trails through a variety of scenery including vineyards, which at this time of year are dotted with bare vines following the grape harvest. And if you're looking for something even more original, what about discovering the area around Montserrat Monastery horseback?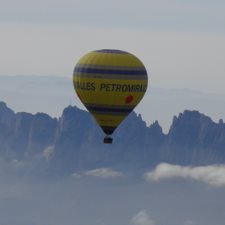 While green is the predominant colour in summer, in autumn the different landscapes are transformed into a symphony of brown. Do you want to see them all at once? Well, the best way is to take a bird's eye view. Mountains, lakes, woods, meadows and villages take centre stage during a balloon ride over Montsec and Mont-rebei that follows the course of the river Noguera-Ribagorçana.
The mountains bear silent witness to the eventful changes of the season, and the Catalan Pyrenees are certainly a great choice if you want to enjoy the autumn. Discover all the activities you can do.
As you can see, autumn is a picture-postcard season when the weather is still mild and you can enjoy lots of great activities to suit all tastes in Barcelona and outside the city. An experience to remember!
You may be also interested
Skip the line!

Skip the line!

Skip the line!

Skip the line!