Culture and food in Barcelona to suit all tastes!
Barcelona is the city of a thousand faces: historic, contemporary, cosmopolitan, Mediterranean, modern and suffused in light. A blend of different aspects and sensations that make the Catalan capital an unmissable destination at any time of the year. And if we had to choose two reasons for making Barcelona part of your travel plans, art and food would be among the first.
A shot of culture to start the day
Barcelona's museums and art galleries are vibrant visitor attractions that connect the past and present, promote new talent and are cultural hubs that cater to everyone.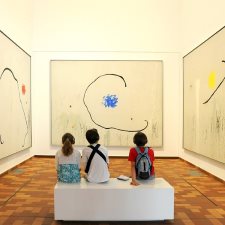 If you're going to spend a few days in Barcelona, you'll find a great choice of simply unmissable museums: whether it's because they showcase works by world-renowned geniuses, like the Museu Picasso, the Fundació Joan Miró and the Fundació Antoni Tàpies; or take us on a journey through 2,000 years of art history, like the Museu Nacional d'Art de Catalunya and the MUHBA – Museu Història de Barcelona; or take a different approach to contemporary art, like the MACBA, the CCCB, the Museu del Disseny, CaixaForum and the MEAM-Museu Europeu d'Art Modern. You can also lose yourself in the city's greenest museum, the Botanical Gardens, which bring together more than a thousand species from around the world; or the Santa Maria de Pedralbes Royal Monastery, a Gothic landmark which is the perfect place to enjoy a little peace and quiet.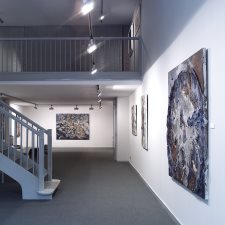 Art galleries are another option to bear in mind if you want another shot of culture. They will take you on a journey through the world of art and artists across the ages, while you sample the finest works in each style. From Àmbit Galeria d'Art to Atelier and A34, they are an essential part of the development and subsequent consolidation of the city's cultural scene.
If you want to make the most of your stay in Barcelona and enjoy all the art the city has to offer, there are a couple of convenient options: you can choose the Articket, a multi-entry ticket offering great savings that will help you discover works by the geniuses of 20th-century art and take you on a journey through a thousand years of creativity as you discover the world's finest collection of Romanesque frescoes, the key works of Catalonia's home-grown art nouveau, modernisme, and the latest contemporary art. If you want more, you can opt for the Barcelona Card, which, in addition to entry to museums, also includes other cultural and leisure activities as well as free travel on public transport.
Barcelona, a city of flavours and history
After you've finished your cultural sightseeing, can you picture yourself enjoying a delicious lunch in a landmark building? Or an amazing dinner in a restaurant steeped in history? In Barcelona you can combine the finest food with the most iconic architecture. All in one: a true pleasure for the senses.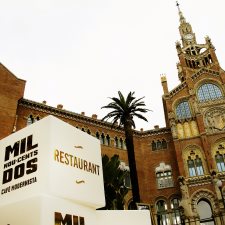 And Barcelona is home to a number of restaurants steeped in history housed in landmark buildings where you can delight your palate while being transported by the magic of their architecture. For instance, if you love Catalan art nouveau, modernisme, you'll be fascinated and amazed by the 1902 Cafè Modernista. Firstly, this is because of its location inside a unique artistic heritage landmark, the Sant Pau Art Nouveau Site, designed by the architect Lluís Domènech i Montaner and a UNESCO World Heritage Site, and secondly because it is committed to reviving traditional Catalan recipes that have gradually died out.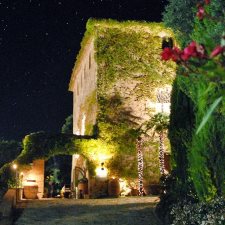 Or do you want to explore the corridors of an ancient 11th-century castle that was later converted into a farmhouse and is set in beautiful gardens? If so, the restaurant Can Cortada is just what you're looking for. Dating back more than 900 years, it is part of the city's artistic heritage, and serves traditional Catalan dishes with Mediterranean roots.
7 Portes is another restaurant that has become part of the city's history and a true icon. Founded in 1836, it is considered one of the city's landmark restaurants and serves a wide range of traditional specialities made with regional produce and seasonal dishes with an innovative twist.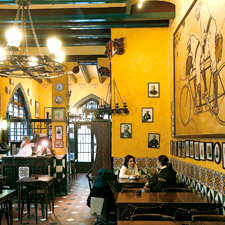 Of course, we couldn't talk about iconic restaurants without mentioning the 4 Gats, one of the city's modernista haunts frequented by leading cultural figures. Writers like Rubén Darío, and artists of the calibre of Santiago Rusiñol and Pablo Picasso (who held his first exhibition here), and even Gaudí, once sat at the tables of this restaurant that provided a meeting point for intellectuals and bohemian artists at the end of the 19th century. Did you know the 4 Gats is located on the ground floor of the Casa Martí, which was designed by Puig i Cadafalch.
And continuing with the modernista theme, the superb Fonda España is another restaurant well worth a visit. Housed inside the Hotel España, it was designed by Domènech i Montaner in the early 20th century and is currently run by Martín Berasategui. Its wonderful interior décor will transport you to the past while its dishes, based on traditional recipes, will make your mouth water.
And if you're looking for a Barcelona classic, Can Ramonet is a great choice. It specialises in fresh fish and seafood dishes, and local seasonal and mountain produce, and looks to the future without forgetting its past. The cheerful, friendly atmosphere and superb food are reasons enough to come here for a bite to eat.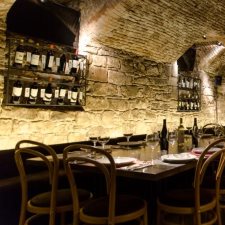 Finally, if you're wandering through the Gothic Quarter, you'll find the former tavern Agüelo 013 on the ground floor of a building dating from 1850, previously owned by the Count of Fonollar, Marquis of Palmerola. Once a favourite haunt of university students, it has been transformed into a restaurant serving lunches and dinners, and holding wine tastings, cookery workshops and social events. One of its walls, a section of Barcelona's Roman fortifications, and the vaulted ceiling remain untouched, giving the restaurant that special historic touch.
Don't wait any longer and come and sample all the historic and culinary flavours of a city that will captivate you!
You may be also interested