Autumn Transforms
01/12/2015
The autumn, oh so lovely. Transformation abounds…everywhere you look in the Val d'Aran there is change. Summer has come to a close and the mountains of this majestic central Pyrenees destination have quickly become a living museum for those fortunate enough to ponder them. Their hues of green, yellow, orange, red and rusty brown compare to the finest of paintings.
Just a morning's ride from my favorite city on the planet, Barcelona, lays this unknown and untouched mountain paradise called the Val d'Aran. It is a "country" unto itself with its own language, culture and history which can only be discovered firsthand.
The Aranese people also join in this transition as they change the menus of their restaurants, the window displays of their shops and the activities for their clients to coincide with the cooler weather and the wondrous colors. You can feel the excitement in the air as the spirits of the mountain invite you to discover their hidden gems. I love this place and am lucky to call it home.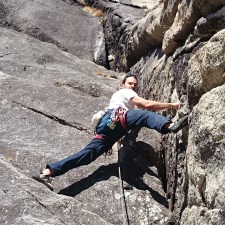 The list of things to do and experience here is unlimited, especially for those who enjoy Mother Nature. Trails and trails and trails for people of all fitness levels and ages. The outdoor sports here are world class (hiking, biking, downhill mtb, rock climbing, via ferrata (fixed climbing), trail running, wildlife viewing…) and the infrastructure and service level of this enchanted region are also top notch. There are plenty of activities for the families and little ones as well. Swimming, ice skating, horseback riding, museums, spas….the library has a fantastic kids section! Did you know Aran is home to a premium caviar production facility?
LThe Val d'Aran is fast becoming a world recognized destination not only for its natural beauty, but also its 5 star lifestyle. The food here is really off the charts. There are tons of restaurants and tapas bars just waiting for you to sample their fare. In the autumn, Aran really shows its colors with several food festivals celebrating local delicacies - the white bean, wild mushrooms and duck, in all its versions. Moreover, you've got every style of accommodation possible. Are you and yours the 5 star type? No problem. Want to rent a bungalow and rough it? Easy.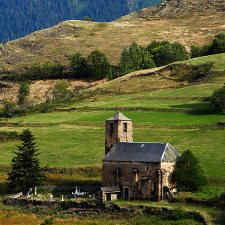 One thing, in my opinion, that makes this high mountain valley so spectacular is the beauty of the ancient mountain villages spread throughout its walls. Over 30 villages with their well conserved Romanesque churches from the 11th to the 13th centuries, their slate shingled roof tops, the stone and wood uniformity of the homes. It's like strolling back in time. It's candy for the eyes. Turn after turn, village after village, meal after meal, the Val d'Aran in Autumn is truly marvelous.
Pack your bags and your boots, tell your family and friends you're heading to the mountains to breathe and enjoy some transformation. I'll be waiting for you.
- By Keith Kirwen -
Video Storyteller at keithkirwen.com
Mountain Holiday Specialist at pyreneesmountainexperience.com
You may be also interested
Skip the line!

Skip the line!