Bread: a staple food to tempt your palate
As you may well know, in Barcelona, and throughout Catalonia, food is central to our lifestyle. And bread is certainly one of the most ubiquitous, and important, foods on our table: one of the cornerstones of the Mediterranean diet due to its versatility and nutritional value.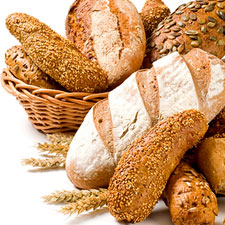 Bread had been part of Catalan culture since time immemorial and, not for nothing is the delicious bread rubbed with tomato, pa amb tomàquet, one of our most popular and typical dishes. So much so, that it is now found in many parts of the world.
In Barcelona you'll find a bakery on every corner, many of them run by artisan bakers. Quality is one of the distinguishing features of our bakeries: natural ingredients and artisan recipes that use the latest innovations in terms of technology and products. Nowadays, traditional bakeries sell breads to suit all tastes, made not only from wheat flour, but from kamut, oat, rye and spelt too.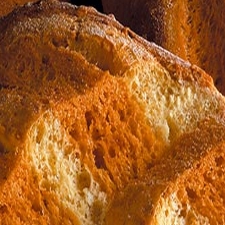 The Catalan bread par excellence is pa de pagès: a round, rustic loaf with a crunchy crust and soft crumb, made using traditional, artisan methods. It has even been awarded its own Protected Geographical Indication! All you have to do is rub it with half a tomato and drizzle some extra-virgin olive oil on top to take part in one of the Catalans' best-loved culinary rituals: the pa amb tomàquet we mentioned earlier. But there are many more types of bread, like the pa de Sant Jordi, which our bakers have been making for years to mark the festival of Sant Jordi (Saint George) on 23rd April. Now very much a tradition, this high-quality bread is made with cheese, soft sobrassada sausage and hazelnuts arranged to recreate the stripes of the Catalan flag, the senyera. It has become as typical a sight on 23rd April as books and roses. There's also the llonguet, an oval bread bun with a fluffy crumb that is perfect for making sandwiches or accompanying a good meal. No matter what, you'll lose yourself in a world of traditions at every city bakery, at any time of year: breads; artisan buns and cakes; the ring cake, the tortell, which is eaten at Epiphany; the sweet flatbreads, known as coques, which are eaten on Midsummer's Eve; the tiny sweet treats, or panellets, eaten during the chestnut feast, or castanyada, which is an essential part of the All Saints celebrations; the sweet Lenten fritters, bunyols de quaresma… It doesn't matter when you visit the city… the city's bakeries always have traditional sweet surprises in store.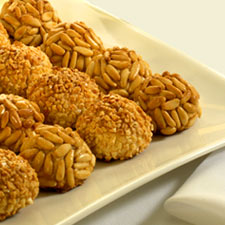 The Gremi de Flequers (Bakers' Guild) reflects the importance of bread in Catalan culture. It is one of the most ancient guilds in Spain and one of the few in Europe that has remained active, without interruption, since its foundation. The guild's members mostly comprise family businesses passed down from parents to their children and its influence is so important that the main chamber inside Barcelona City Hall contains a tile bearing its insignia.
Come and discover some of the city's most iconic bakeries such as the Forn Elias 1917 and Forn Mistral and pop in to find out why the smell of freshly baked bread is one of the Catalans' favourite aromas. We're sure you'll love it too!
You may be also interested
Skip the line!

Skip the line!

Skip the line!

Skip the line!