Barcelona, a city in love with music
Music for all tastes and ages. Barcelona is a city steeped in music all year round and there are so many reasons to sample what it has to offer: a musical tradition dating back over a hundred years, world-renowned concert halls, an extensive programme of festivals that will simply take your breath away… But the most important one is the most intangible: you've arrived in a city that is in love with music. And how good does that sound?
This musical idyll is reflected in the number of long-established music schools and conservatories in the city. The prestigious stages of the city's three concert halls (the Gran Teatre del Liceu, the Palau de la Música Catalana and L'Auditori) play host to world-famous orchestras and performers. The city hosts festivals throughout the year, which attract audiences from around the world. Some of them, such as Sónar and the Barcelona Beach Festival, are home grown and now rank among the most popular festivals in the world. Barcelona provides the perfect showcase for up-and-coming performers to reach a wider audience, and you can discover them at small festivals and concerts featuring every style of music: jazz, flamenco, electronica, folk, pop, rock…
Let the beat go on!
Classical music in Barcelona
Barcelona's classical music culture centres on three iconic venues: the opera house, the Gran Teatre del Liceu, the Palau de la Música Catalana and L'Auditori. They play host to orchestras and performers of international repute and also hold prestigious music competitions as well as family concerts. The city also has its own music museum, the Museu de la Música, which highlights the contribution of musical instruments to culture; the music school, ESMUC; and the Liceu Conservatory.
Gran Teatre del Liceu (La Rambla, 51-59)- Barcelona's historic opera house.
L'Auditori (carrer de Lepant, 150) - Barcelona's state-of-the-art auditorium and a showcase for the world's musical heritage.
Palau de la Música Catalana (carrer del Palau de la Música, 4-6) - The world's most beautiful concert hall and a UNESCO World Heritage Site.
Barcelona, city of festivals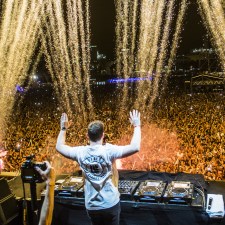 Are you looking for rock, folk, electronica, jazz or classical music festivals? Well, you're in luck. Barcelona covers the entire musical spectrum. Some of the city's home-grown festivals, such as Sónar and Primavera Sound, have become unmissable events for people around the world. Others focus on more niche musical genres. Some, such as Cruïlla, the Festival del Mil·lenni, the Barcelona Obertura Spring Festival and the Festival Alma Jardins de Pedralbes, have become go-to events. Check out what's on and decide which one (or ones) you don't want to miss.
Live music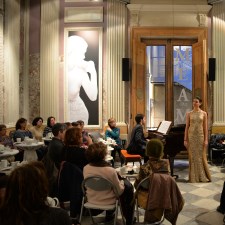 If you're a music fan, you'll know there's nothing better than to experience it live and in the flesh. There are live-music venues all over the city hosting concerts in every imaginable genre. Jamboree is the city's home of jazz and Los Tarantos and Flamenco Barcelona City Hall are two of the main flamenco venues. You can also enjoy the strains of the Spanish guitar inside some of the city's iconic landmarks and see live music in unusual places, including on board a catamaran, inside a modernista mansion, and a museum of modern art. Excitement is guaranteed!
Harlem Jazz Club (carrer Comtessa de Sobradiel, 8) - Freedom and groundbreaking performances.
Heliògabal (carrer de Ramón y Cajal, 80) - Concerts all year round.
Jazz Club Hotel Casa Fuster (Passeig de Gràcia, 132) - Live jazz every week.
Jamboree (Plaça Reial, 17) - Live music and jazz.
Epic concerts
You've got all their albums, you know all their songs and follow them on social media. And, at last the moment has come to see your favourite band or singer live. Most groups and singers from Spain and around the world who are on tour stop off in Barcelona. The city has played host to legendary stars who have left an indelible mark on the city. Some of them have even given us anecdotes to remember. Find out who is about to take the stage in Barcelona.
You may be also interested