Visit BCN /
There's a Barcelona you don't know yet. The city of science and innovation. Are you going to sign up?
There's a Barcelona you don't know yet. The city of science and innovation. Are you going to sign up?
Here are some places to introduce you to Barcelona city of science and innovation. Visitor trails and attractions that will reveal an unknown and fascinating city.
Barcelona is a city that never ceases to amaze. Beyond its iconic Gothic Quarter, home-grown art nouveau, or modernista, architecture and wide choice of museums, it is also a city that has been associated with science since the Middle Ages. The following suggestions will take you to the city's most outstanding places linked to science, technology and innovation. Discover them as you wander through the city's streets.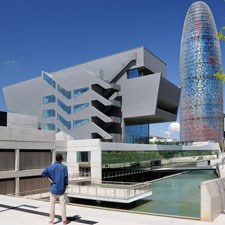 A place for art objects and design
Housed in a modern building, the Museu del Disseny is a showcase for art objects and design. It contains more than 70,000 pieces spanning the 4th century BC to the present day. Every object specifies its meaning or what it has meant and contributed: from the concept stage to its production and use in different eras and societies. A journey through the history of objects during the artisanal and preindustrial periods and the industrial and digital ages. If you're a fan of design, this is the visit for you.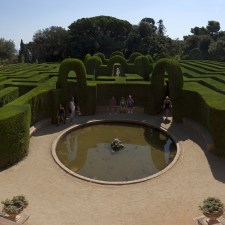 A cypress maze in the city
The Parc del Laberint d'Horta is the oldest surviving garden in Barcelona. Covering an area of 55 hectares, the partially landscaped grounds feature an intricate maze that will captivate you with its cypress walls. There is a statue of Eros, the god of love in Greek mythology, in the centre where the eight passageways converge. The leafy park is full of hidden nooks and crannies waiting to be discovered and decorated with mythological sculptures. It is also one of the city's most biodiverse places. Step inside the maze and see if you can get out!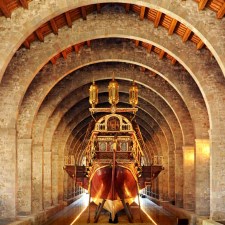 Museu Marítim de Barcelona, a museum facing the sea
Barcelona is a city facing the sea that epitomises the spirit of the Mediterranean and maritime tradition. The Museu Marítim de Barcelona showcases the city's maritime heritage and disseminates it in an innovative and interactive way. Visit this vast space and discover Catalonia's maritime culture.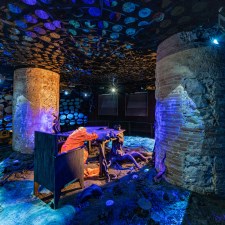 A unique immersive experience at the Casa Batlló
Let yourself be transported by this new immersive idea to visit Antoni Gaudí's iconic building on Passeig de Gràcia. A creative visit to capture your five senses through augmented reality and AI. Its volumetric displays, motion sensors and binaural sound will immerse you in the ingenious mind of the famous architect and bring you an extraordinary experience.
More science and technology content
You may be also interested