Visit BCN /
Barcelona, one of the big technology hubs in Europe
Barcelona, one of the big technology hubs in Europe
Research and creativity labs and biology and IT centres are just some of the recommended places in our pick of science-related landmarks. Do you want to sign up?
Barcelona has a series of unique qualities that have made it one of Europe's leading cities for businesses in the technology sector. In addition to its excellent infrastructures, innovation hubs, favourable economic conditions and pleasant climate, the Catalan capital is also the third smart city in Spain.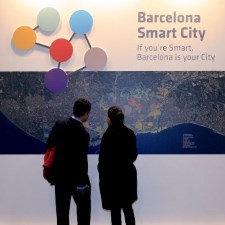 Big tech events held in Barcelona
Barcelona hosts big tech events, including the Mobile World Congress, the world's most important mobile communications event. The start-up platform, 4 Years from Now (4YFN), the Smart City Expo and the IoT Solutions World Congress are proof of the city's firm commitment to digital transformation and have earned it worldwide renown.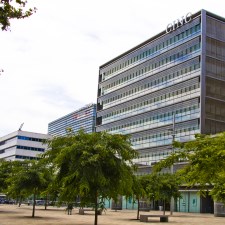 Barcelona, a powerful entrepreneurial ecosystem
The 22@ district has become a laboratory for constant innovation and many of its buildings are now iconic city landmarks. The Barcelona 22@ Technology Trail will introduce you to a selection of buildings that are home to some of the most cutting-edge businesses in the technology sector.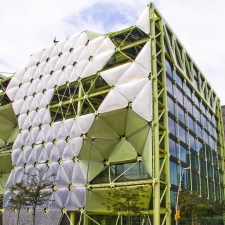 MediaTIC, the start-up incubator
The sustainable building, MediaTIC is one of the most iconic landmarks in Barcelona's 22@ district. The architecture of this sustainable building is truly unique. Its four outer walls are clad in pillows that perform different functions depending on the direction they are facing. The Media TIC building currently houses the Open University of Catalonia, the offices of the Mobile World Capital, and Cibernàrium, the training and technology service of Barcelona Activa.
PRBB, nerve centre of the medical research cluster
Barcelona's biomedical research hub, the Parc de Recerca Biomèdica de Barcelona (PRBB) is a key centre for life sciences and one of the biggest biomedical research hubs in southern Europe. Its large scientific infrastructure brings together a number of research centres, with a critical mass of researchers from different fields and a community of resident researchers from around the world.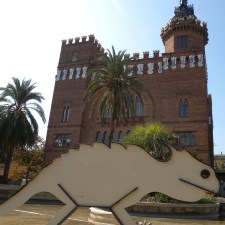 Women scientists who have made history
The Women Scientists Trail is an invitation to discover the legacy of important women in science. If you visit the Parc de la Ciutadella, you'll see the Castell dels Tres Dragons, a unique Catalan art-nouveau, or modernista, building by Lluís Domènech i Montaner built for the 1888 Barcelona Universal Exhibition. When it became the home of the Museu de Zoologia in 1920, Roser Nos Ronchera joined as an intern, eventually becoming its director and playing a key role in its modernisation and the creation of Barcelona Zoo.
Different ideas to discover and gain a greater insight into the Barcelona of science and innovation.
More science and technology content
You may be also interested