Sant Jordi, UNESCO World Book Day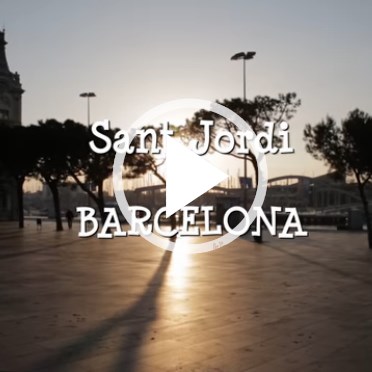 Discover one of the most important festivals in Catalonia that unites the celebration of the Day of the Book and the Feast of the Rose, symbols of Culture and Love. Learn about the legend and traditions!
Roses and books are the most distinctive elements of this celebration and over the years have become its true protagonists. The symbol of the rose and the book has been present in society for decades and has become a firmly established tradition.
Who was Saint Jordi, or Saint George? Historical events merge with the fantasy and reality of the legends. There are myriad interpretations about the knight who fought to defend a princess. We invite you to discover what's true from all the information about this figure who is so important to Barcelona and Catalonia.
The dragon and the rose are central to the legend of Saint Jordi. In fact, they play such an important role that throughout history many places in the city have left the imprint of these two elements in their buildings. They are waiting to be discovered.
You may be also interested
Skip the line!