When it comes to your health, it's best not to leave anything to chance. Below you'll find insurance companies that offer all kinds of medical services,travel insurance, as well as information to make you antigen and PCR testing if you need them. One less thing to worry about!
Allianz Care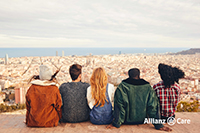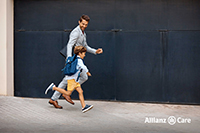 Make sure your medical needs are covered while you enjoy Barcelona with the tailored international health insurance solutions provided by Allianz Care. With a reputation for excellent customer service and a mission to keep you well, find out more about Allianz Care as your global healthcare partner.
For further information:
https://www.allianzcare.com/en/personal-international-health-insurance.html
Teknon Medical Centre (Quironsalud Group)
Is one of Spain's leading private medical centres. It offers top-quality medical care combining an individual approach to each patient with state-of-the-art technology. Teknon implements a strict culture of quality management designed to ensure the greatest patient satisfaction with the maximum safety guarantees. This has earned it accreditation from the US-based Joint Commission International.
For further information:
Cristina Valdés
+34 619 662 761
cristina.valdes@quironsalud.es
www.teknon.es
HM Nou Delfos - HM Hospitales
HM Nou Delfos is a benchmark private hospital for international clients in Barcelona. The hospital belongs to the HM Hospitals group of the Abarca family. In 2019 the group invested 40 million euro in a comprehensive technological and professional renovation to offer patients the highest quality service possible. HM Nou Delfos emphasizes how medical care should be understood for the international clients with unique needs who visit us, while also streamlining the processes to obtain accurate diagnoses.
For further information:
Esther Angulo
+34 660 169 317
e.angulo@ims-medical.es
www.hmnoudelfos.com
If you want to find out about the latest COVID-19 guidance in Barcelona, see the
official updated information
. The city is fully compliant with all health and safety regulations.
Antigen and PCR testing
If you need an antigen or PCR test, we offer you the
Check&Go
and
AQB
. You'll receive your test results in 15 minutes with an accuracy rate of 99.5%. You'll receive you PCR results within 24 to 48 hours with an accuracy rate of 97.1%. Check&Go and AQB can visit you at your home or the place where you are staying: you can book an appointment by phoning or emailing.
Check&Go
+34 935 042 787
or
+34 613 009 366
info@checkandgo.org
AQB
+34 699 931 723
or
+34 934 191 868
testcovid@aqb.cat
You may be also interested