Barcelona and its metropolitan area have a wide range of public transport and sightseeing transport options. There are different ticket types so that you can get to where you want to go in Barcelona easily and conveniently.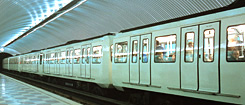 Metro, FGC and Tram
Six colour-coded metro lines, a city rail network run by the Catalan government, and a modern tram system: the most convenient way of getting around Barcelona.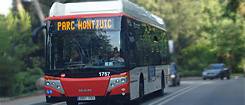 Bus
A fleet of over 1,000 fully adapted buses serve all areas of the city. The integrated fare system means that travel cards can be used on the metro and trams.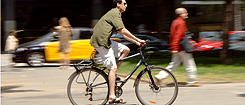 Getting around by bike
Environmentally friendly, cheap, fun… Rent a bike: you can take advantage of miles of bicycle lanes to enjoy Barcelona and its temperate climate.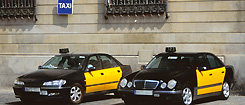 Getting around by taxi
There are 11,000 taxis in the city which can be easily identified by their yellow and black livery. A green light on the taxi roof indicates its availability.
This spring in Barcelona
The spring is the perfect time to take a stroll through the streets and enjoy the cuisine and open-air activities.
Walk through the parks, discover the beaches, visit a museum or take a short trip out of town.
Barcelona welcomes you to...
© Turisme de Barcelona 2013