Barcelona wouldn't be Barcelona without the Rambla. A wander up and down this famous boulevard is a ritual well worth observing. Just soak up the atmosphere and admire the buildings, from the Canaletes fountain to the Columbus Monument, which connect the old and modern city with places like Liceu and Boqueria. A walk through the life and history of the city.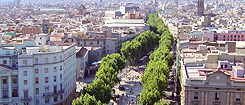 La Rambla is exactly 1.2 kilometres long and nearly everyone who visits Barcelona walks along it. La Rambla was laid out in 1766, following the contours of the medieval city walls that had bounded this part of Barcelona since the 13th century. The locals took it to their hearts straightaway. In Barcelona, a city of narrow, winding streets, the Rambla was the only space where everyone could stroll and spend their leisure time. And we mean everyone. Because of its central location, the Rambla became a meeting place for all the social classes. .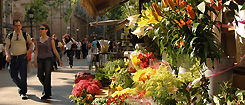 Gradually, leisure and cultural attractions found the perfect location on La Rambla. The convents disappeared and florists and newsstands set up there premises here. As you walk along, you'll see landmark buildings, such as the greatest theatre of Barcelona's opera, the Gran Teatre del Liceu, the Palau de la Virreina and the spectacular Boqueria Market. This human river, with its street artists, tourists and locals, who still come here for a stroll, take us on a journey through this microcosm of contemporary Barcelona.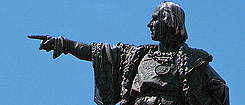 Where Where La Rambla meets the sea, we find the Mirador de Colom, a unique opportunity to admire this unique, green artery of pedestrians from the air.
La Rambla
Other districts
Here you'll find other districts you might be interested in

Barcelona Restaurants
The Catalan capital is also a culinary capital: prestigious chefs serve up our traditional cuisine and the flavours from around the world. Can you decide on one?
Tourist Material
Tourist brochures to discover the places of interest, the museums, the cultural activities and the best suggestions for visiting the city.

Where to shop
You'll find the magic of shopping as you experience the city. Discover a thrilling form of sightseeing: walking from shop to shop.