By plane, car or train… even by boat! You can get to Barcelona by any means of transport. Here's some information about all the available options to help you decide which type of transport suits you best.
Airports
Barcelona Airport, El Prat, is located just 16km outside the city. Girona Airport, north of the city, and Reus, to the south, are a little over an hour away. Lleida Airport, to the west, is just over two hours away.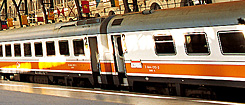 Arriving by train
Barcelona has direct connections with different parts of Europe and throughout Spain, as well as a comprehensive regional and suburban rail network.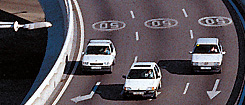 Arriving by car
The city has excellent road links and you can get to all parts of the city conveniently using the motorway and road network.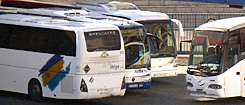 Arriving by bus
You can get to Barcelona by bus from Europe, North Africa and the rest of Spain. The main bus station is the centrally located Barcelona Nord.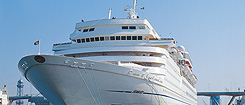 Arriving by boat
Barcelona is the Mediterranean's leading cruise harbour with nine passenger terminals, seven for cruises and four for ferries.

Flights
Are you arriving? Are you leaving? Are you a hardened traveller? Before you book, choose the best prices. Before you know it you'll be packing your case.

Barcelona Hotels
Families, couples, globetrotters and businesspeople… You'll feel right at home at any of Barcelona's 300 hotels, whatever your budget or the reason for your visit.

Barcelona Restaurants
The Catalan capital is also a culinary capital: prestigious chefs serve up our traditional cuisine and the flavours from around the world. Can you decide on one?
[34] 932 853 832
If you have any question during the purchase, please call us!


This spring in Barcelona
The spring is the perfect time to take a stroll through the streets and enjoy the cuisine and open-air activities.  Here are a few suggestions:
But there's much, much more! Walk through the parks, discover the beaches, visit a museum or take a short trip out of town... 
Barcelona welcomes you to...