Everybody loves leisure and having fun. And Barcelona offers fun for everyone: kids and adults, thrill seekers, and people in search of peace and quiet. You can walk among sharks, stroke dolphins, take a head-spinning ride on a roller coaster or enjoy the magnificent views of Barcelona and peaceful atmosphere of the parks. Although the best thing is to try and fit them all in.
From amusement parks to a bird's-eye view of the city, you can't imagine what Barcelona has to offer.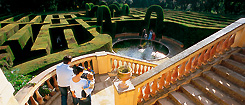 Parks
Parks in the city and in the hills, mazes and gardens, works of art like the Park Güell; and all of them in the open air.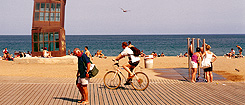 Beaches
Over 4 and a half kilometres of beaches with every amenity, invite you to enjoy the Mediterranean throughout the year.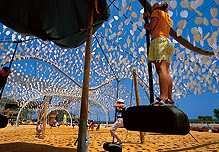 Sharks at L'Aquàrium, harbour cruises, voyages to outer space at CosmoCaixa… It's not a story, it's Barcelona.


More items
Highlights


1 of 2

Barcelona Restaurants
The Catalan capital is also a culinary capital: prestigious chefs serve up our traditional cuisine and the flavours from around the world. Can you decide on one?






This winter in Barcelona
The climate won't stop you, because Barcelona offers you very interesting options for every period of the year. Here are a few suggestions for this winter:
But there's much, much more! Make the most of the winter sunshine and take a stroll along Barcelona's beaches and through its parks, discover the most important exhibitions and the seasonal cuisine, and do a spot of shopping... Do you need any more ideas?
Barcelona welcomes you to...