Seasonal produce: mushrooms
15/9/2017
If you're someone who enjoys savouring every trip to the full, this is unquestionably your time of year to visit Barcelona. Every year, with the first autumn rains, Catalonia undergoes a cultural and culinary transformation focusing on a food that is an intrinsic part of its identity: mushrooms.
Mushrooms are the fruiting bodies growing from fungi and one of the most iconic and highly prized ingredients used in Catalan cuisine. This isn't just due to the unique flavour they have when seasoned with salt and pepper and chargrilled, or served as an accompaniment to rice and meat dishes, but also because they're a really health food. It should come as no surprise that the deeply rooted mushroom tradition is experiencing ever-greater popularity. The growing numbers of amateur mushroom hunters who go the woods and forests, and the restaurants with special menus dedicated to this unique delicacy, provide ample proof of this.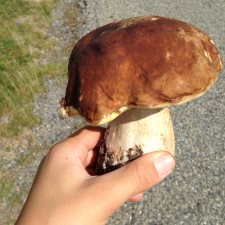 If you're thinking of exploring the world of mushrooms for yourself, there's no better place to start than the counties of Osona and el Berguedà , in the province of Barcelona. You'll be able to enjoy breathtaking natural scenery and, if you're lucky, find a plethora of local varieties including ceps, milk caps, St George's mushrooms, grey knights, Caesar's mushrooms, pinkmottle woodwax, horns of plenty, Rogers mushrooms and waxcaps. You'll have to be up at the crack of dawn as the forests in the area are inundated with mushroom hunters until well into January vying with each other to see who has the fullest basket.
That's why we recommend you go mushroom-hunting with an expert. Companies specialising in adventure activities, like Indòmit organise guided mushroom hunts where you'll find out everything you need to know about this wild food par excellence. You must make sure you pick them with the greatest care if you want them to grow back over the coming years. Experienced mushroom hunters always try to ensure they have the least possible impact on the environment by cutting the mushrooms at the root and carrying them in wicker baskets so the spores will scatter. Don't forget that there are also toadstools out there and they can have serious health consequences, meaning that you mustn't eat mushrooms without being absolutely sure they are harmless.
If you don't want to take any risks, or muddy your shoes, you'll find every variety of fresh mushroom at Barcelona's municipal markets although the best way to taste them is as part of a dish prepared by our local chefs. In Barcelona you'll be hard pushed to find a restaurant that doesn't take the opportunity to cook with this season's star ingredient. The most traditional restaurants and top eateries specialising in creative and signature cuisine do their utmost to ensure all the aromatic and physical qualities of mushrooms are brought out to the full in their culinary creations. We particularly recommend the roasted ceps in sherry with marinated foie gras and pine nuts at the restaurant Caldeni, the pig's trotters with wild mushrooms at the Havana, the Caesar's mushrooms sautéed with prawns and tomato oil at the Granja Elena, or the Rogers mushroom omelette with gorgonzola at Casa Lucio. And if you're still hungry the Where to eat section on our website has many more recommendations for eating out.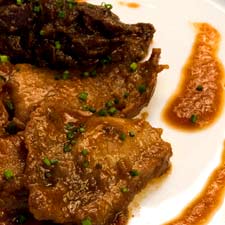 But for the time being, why not try your hand at this simple, delicious recipe which captures the very essence of the land. Bon appétit and happy mushroom-hunting!
You may be also interested
Skip the line!

Skip the line!