Visiting museums with kids
15/10/2018
Kids and museums may be two words that, like oil and water, don't mix, no matter how hard you try. Nevertheless, Barcelona offers a range of museums that are the perfect places to visit with your offspring and, most important of all, where all the family can learn something new while having fun. Whatever your taste, there's one (or there are many) that you'll simply love.
For sports fans
Sport can be enjoyed in so many different ways and, in Barcelona, you'll be spoilt for choice. At the Camp Nou Experience you'll find out why Barça is "more than a club" and at the Museu Olímpic i de l'Esport you'll be able to experience sport as never before with its spectacular simulators.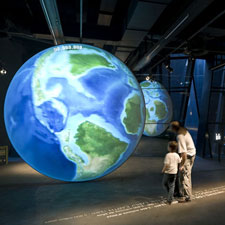 For science and nature lovers
At Museu de la Ciència Cosmocaixa, science is not only amazing… it's fun too. Its facilities, exhibitions and workshops make learning a real adventure. At the Museu de les Ciències Naturals, kids that love creepy crawlies will find the answers to lots of questions and, of course, their parents will be able to help them out. A stroll through the Jardí Botànic is a delightful way of discovering a constantly evolving selection of Mediterranean plant species.
For budding artists
If Picasso takes your breath away, a visit to the Museu Picasso will provide a complete creative… and educational experience as the museum offers special audioguides for kids. The history of art in Catalonia dates back more than a thousand years at the Museu Nacional d'Art de Catalunya. And at Caixaforum the vitality and vibrancy of modern and contemporary art can be experienced with its family activities. If your children, nephews, nieces and grandchildren are into art and even love drawing on serviettes, the art space PlomGallery is the perfect choice for an experience bursting with colour.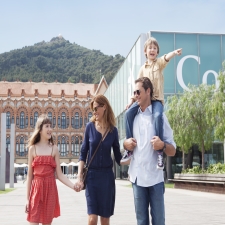 For kids who aren't easily impressed
If you want to really amaze your kids this is the plan for you. At the Museu dels Autòmates del Tibidabo, antique and modern mechanical figures are waiting for you, and at the Museu de la Cera you'll be able to mingle with more than 300 waxworks of historic and fictional personalities.
For the young historians among you
At the Museu d'Història de la Ciutat de Barcelona, in Plaça del Rei, you'll feel like Indiana Jones when you visit more than 4000 m2 of underground Roman ruins and the monumental ensemble dating back to the 11th century. And at the Museu d'Història de Catalunya you'll learn about the history of Catalonia in a hands-on, innovative way.
If you're looking for something different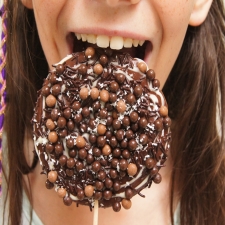 The Museu de la Xocolata is the sweetest museum you can visit. It will take you on a journey through the history and properties of this delicious sweet treat with workshops and activities that will leave a great taste in your mouth. If you're into music, you'll be really amazed at the Museu de la Música with its collection of iconic, unique instruments and the interactive gallery where you can play all the instruments on display. And adventure lovers will be the captains of their ships at the Museu Marítim… without feeling seasick!
As you can see, every museum visit is a real adventure you can share with all the family. Whether focusing on art, history, science, sport or the humanities, there are countless options you can't (and won't want to) miss.
You may be also interested