Enjoy Barcelona /
Blog Enjoy Barcelona
/
BCN Life
/
Barcelona, science destination - A guide to exploring the city's science and technology attractions
Barcelona, science destination - A guide to exploring the city's science and technology attractions
10/07/2023
Barcelona is a city of science, innovation and technology that has always been associated with scientific knowledge. There is ample proof for this bold assertion. The streets of Barcelona feature a wealth of landmarks and attractions that showcase its scientific know-how, technological breakthroughs and innovation. The Catalan capital is currently the biggest research and technology hub in the south of Europe. Why not come and explore it!
Experience science in Barcelona

Did you know that Barcelona has been a pioneering city in the health sciences and medicine since medieval times? Or that, in the 14th century, the Gothic Quarter was the city's nerve centre for astronomy, philosophy and mathematics? And would you believe that Barcelona is home to the underground remains of an entire Roman city? Or that Albert Einstein delivered his three lectures on his theory of relativity here? If you have a thirst for knowledge, come and explore the visitor attractions that cover a wide range of scientific and technological disciplines and cater to all ages. You're sure to find one that interests you!
At the science museum Cosmocaixa, you'll be able to discover the cosmos, delve into the Amazon ecosystem that has been recreated inside a giant glasshouse, or explore the microscopic world of all kinds of matter. You can also roam the cosmos and go stargazing at the Observatori Fabra, the world's fourth oldest working astronomical observatory and one of Barcelona's landmark buildings. The Sant Pau Art Nouveau Site, an ambitious and pioneering former hospital complex built in the early 20th century, will take you on a journey through the history of medicine and one of the oldest hospitals in Europe. The Tibidabo amusement park was built at the beginning of the 20th century and is an example of the way technology has been applied and evolved throughout its history, in its rides and attractions and at the automata museum, the Museu d'Autòmats. If you're an archaeology buff, don't miss the Born Centre de Cultura i Memòria, a unique and outstanding visitor attraction where you'll find the remains of the early 18th-century city in the basement of an iconic former 19th-century food market. The Jardí Botànic is an absolute must for plant lovers: it's home to 2,000 species and takes visitors on different routes for each season of the year among plants and trees from the five regions of the world with a Mediterranean climate. A spectacular 18th-century, circular anatomical amphitheatre with its spherical dome will take you back in time to the history of medicine in Barcelona at one of the city's oldest academic institutions, the Reial Acadèmia de la Medicina.
Barcelona Science Destination brings you all this and much more: Make sure you don't miss it!
Walk through the Barcelona of science and technology

The streets of Barcelona feature a wealth of attractions that have made it a science and technology hub and a cutting-edge smart city. As you walk through the city, you'll get a taster of its scientific history that dates back several centuries, with so many places to explore and anecdotes to tell, and gain an insight into its powerful presence as a metropolis of innovation.
Here are a number of city trails you can enjoy at your leisure that will introduce you to the city's innovation district, the city's scientific history since medieval times and Einstein's Barcelona. Come and immerse yourself in the Barcelona of science, technology, knowledge and innovation and explore some of its historic places and landmarks.
City of energy and light
On the Light Trail you'll learn about solar energy and see some of the city's landmarks lit up at night. You'll soon realise that Barcelona is a city of light bursting with energy.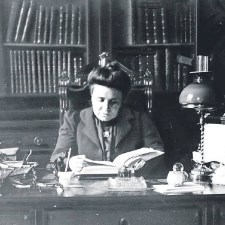 Women scientists
Barcelona's history is inextricably linked to the women scientists who made their mark on the city but didn't always receive the recognition they deserved. Find out about them at the places and institutions where they honed their skills.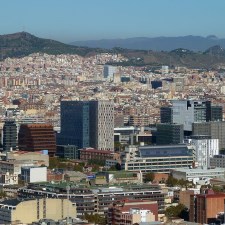 22@, innovation district
22@ was one of the world's first innovation districts. This former industrial neighbourhood has been transformed into a place with quality buildings in an environmentally friendly setting and a hub for activities linked to knowledge and innovation. You'll find modern architecture, smart buildings and industrial warehouses that have been converted into university campuses on the Technology Trail, the Sustainable Buildings Trail and the Innovation Trail.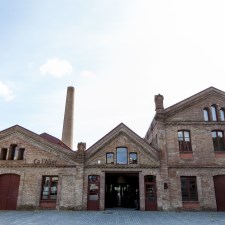 The Catalan Manchester
The coming of the industrial revolution to Spain and the growth in industry led to the building of factories and textile mills, in particular in the Poblenou neighbourhood, which became known as the Catalan Manchester. Its industrial heritage had been repurposed and now you can admire its architecture and discover how it has reinvented itself on the Industrial Relics Trail.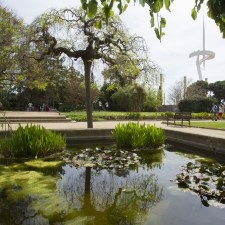 A botanical haven on Montjuïc
Mount Montjuïc has a wealth of gardens and is one of the wildest spots in Barcelona. It has an extraordinary variety of plants: ancient trees from former agricultural land, rare botanical species, cacti and succulents, aquatic plants... Don't miss its botanical treasures on the Botanical Trail!
Celebrate Einstein's visit to Barcelona

When Einstein spent a week in Barcelona in 1923 he was already a world celebrity who everybody was eager to host. It was two years since he had received the Nobel Prize in Physics and four years since he had predicted that light would bend in his theory of relativity.
The Einstein Trail takes you to the main sites the scientist visited during his six-day stay in Barcelona. You'll discover the Catalan art nouveau, or modernista, architecture and town planning of the day, and see the elegant halls where he gave his lectures.
Take advantage of the discounts featured on the Barcelona Card Science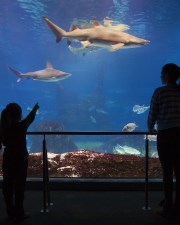 The Barcelona Card Science provides discounted admission to 30 of the city's science and technology museums and attractions. Take advantage of this opportunity to enjoy the natural sciences, social sciences, the history of science, technology and innovation.
Keep up to speed with Barcelona's science agenda

Barcelona is a hive of activity. The extensive calendar of events, festivals, exhibitions and concerts has something for everybody to suit all tastes. And, of course, there are lots of things for science and technology buffs. Check out the agenda and make sure you don't miss any of the activities related to knowledge and innovation that interest you.
You may be also interested
Skip the line!

Skip the line!

Skip the line!