Free stuff that you won't find in guidebooks
If you want to discover Barcelona with alternative experiences, without spending a penny, keep on reading; you'll be interested in this. Every month there are free activities to get you off the sofa or out of your hotel room to explore the city. Here are just some of the things you can do all year round. But keep your eyes peeled because there's something you can do every day in Barcelona without being out of pocket.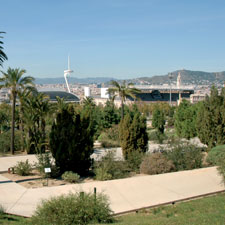 Jardí Botànic. The Botanical Gardens are free all day on the first Sunday in the month and from 3pm onwards on other Sundays. A leisurely stroll through the grounds is an unrepeatable opportunity to discover a place that is different by its very nature. What's more, if you visit in November, Barcelona's Botanical Gardens and the Historic Botanical Gardens run free workshops to help you identify mushrooms and grow bonsais as well as guided tours. It also hosts musical events, traditional games and exhibitions.
Sala Ramona. One of the best-kept secrets in the Poblenou district. This concert venue is run by top-level musicians who love to rehearse in public or hold impromptu jam sessions. You don't have to pay to get in… just leave a donation. The venue is inside the Espai de Creació – Carrer Amistat 14. An artistic melting pot that brings together all kinds of activities. The art gallery is well worth a visit; there's always an interesting exhibition on.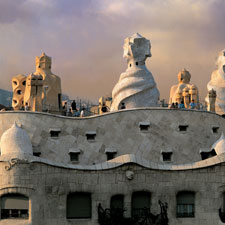 The top floor of La Pedrera. La Pedrera is one of the most photographed buildings in the city. However, very few people know that it hides a secret inside: the interesting free exhibitions on the first floor of this famous "modernista" landmark. The visit comes highly recommended, not just because of the exhibitions but because of the beautiful interior of Gaudí's building.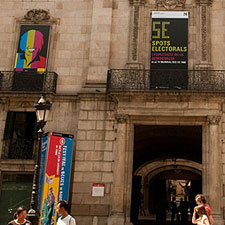 La Virreina – Centre de la Imatge. Every Tuesday at 6pm there are guided tours for visitors. You don't need to book in advance. The exhibition space is housed in an important building from the Catalan baroque period. You must visit this palace built by the Viceroy of Peru between 1772 and 1778 to show off his amazing wealth. When he died suddenly, his widow moved into the house and that's why it's known as the Palau de la Virreina (the Vicereine's Palace).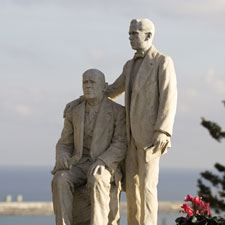 An alternative route. There are a number of cemetery trails which are perfect for bolder, more inquisitive visitors. On the first and third Sunday of the month you can take a guided tour of Poblenou Cemetery , which is packed with neoclassical-style sculptures and the tombs of illustrious actors and architects. Another interesting cemetery is Montjuïc, which also runs guided tours on the second and fourth Sunday of the month. Here you'll find works by Josep Puig i Cadafalch and Eusebi Arnau, and the tombs of eminent figures such as Joan Miró, Isaac Albeñiz and Francesc Macià.
Jardí Botànic. Address: Dr. Font i Quer, 2. How to get there: Plaça Espanya (L1, L3)
Sala Ramona. Address: Amistat, 14. How to get there: Poblenou (L4).
La Pedrera. Address: Provença, 261 - 265. How to get there: Provença (FGC), Diagonal (L3, L5), Passeig de Gràcia (RENFE)
La Virreina – Centre de la Imatge. Address: La Rambla, 99. How to get there: Liceu (L3) .
Poblenou Cemetery. Adress: Taulat, 2. How to get there: Llacuna (L4).
Montjuïc Cemetery. Adress: Mare de Déu del Port, 56-58. How to get there: Bus 107.
You may be also interested
Skip the line!

Skip the line!

Skip the line!