Places of interest selected
MUHBA - Museu d'Història de Barcelona - Vil·la Joana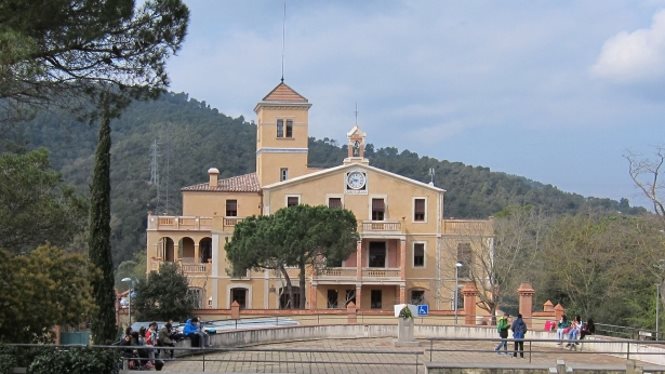 The museum is dedicated to the memory of Jacint Verdaguer, one of the leading authors of the Catalan Renaixença period, and occupies two floors of the Vil·la Joana, an 18th-century farmhouse on the Collserola Ridge.
The Museu-Casa Verdaguer is a typical example of a Catalan country house and displays personal objects belonging to the great poet Jacint Verdaguer (1845-1902). These mementoes take us on a journey through the recent history of Catalonia and Barcelona.
The museum comprises two sections: the "sentimental" section, featuring period furniture; and the "literary" section, with an exhibition about Jacint Verdaguer's life and literary career. Highlights include original drawings by Andreu Solà (Ripollet, 1863-1902) for an edition of Dietari d'un Peregrí a Terra Santa (An Account of a Pilgrim to the Holy Land), a drawing by Alexandre de Riquer (Calaf, 1856-Palma de Mallorca, 1920) which frames a musical score by Francesc Alió, Lo Plor de la tórtora (The Weeping of a Turtledove), and a copy of Oda a Barcelona (Ode to Barcelona) signed by Verdaguer. The museum also houses a collection of books about the poet and his works, as well as contemporary publications. It also has a specialised photographic collection.
Back to index
General details
Address:
Carretera de l'Esglèsia, 104 - Vallvidrera (08017). Barcelona
Phone:
932 047 805
Web site:
www.museuhistoria.bcn.cat
Opening time:
Tuesday and Thursday, from 10am to 2pm. Saturday and Sunday, from 10am to 3pm.| Closed: January 1st, May 1st, June 24th and December 25th.
Back to index
Accessibility details
Accessibility information not available.
Last update: 01/08/2023
Back to index
Booking
Purchase on-line.
BCN Shop
: Virtual shop run by Turisme de Barcelona where you can purchase tourist products and services.
Back to index
Send your comment about this information (will not be published)
Back to index