Places of interest selected
Museu Palmero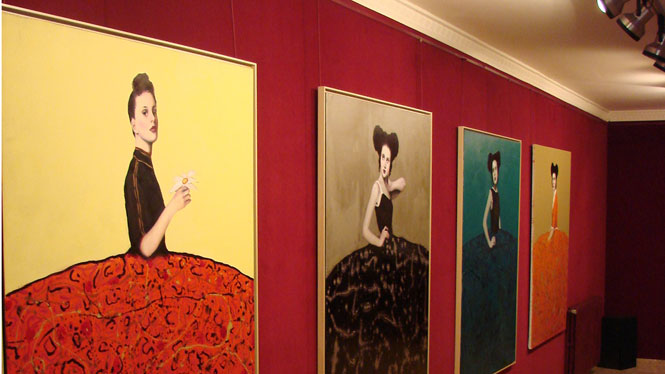 The Museu Palmero is located in the Vall d'Hebron district of Barcelona in a 15th-century Catalan farmhouse which has been declared a landmark of historic and artistic interest, making it a must for lovers of architecture and painting.
The Museo Palmero's permanent collection comprises 125 paintings by the painter Maestro Palmero depicting characters who appear throughout Cervantes' masterpiece Don Quixote. The museum also showcases works by the entire Palmero dynasty, including large-format paintings depicting scenes from the novel.
Visitors can also see an interesting life-size fresco showing the creation of the shield of Catalonia, and visit a thousand-year-old cave, which, according to legend, was once the hideout of the Catalan bandit Joan de Serrallonga. The farmhouse also features interesting furniture and decorative ceramic details.
Back to index
General details
Address:
Carrer de Judea, 2 (08035). Barcelona
Phone:
609 779 701
Web site:
www.alfredopalmero.es
Opening time:
It is necessary to arrange the visit with the museum.
Back to index
Booking
Call Center
Service providing personalized tourist information about Barcelona in several languages, by phone, fax and e-mail. We'll be glad to help you to book and buy tickets for tours, shows or other.
Phone: (34) 932 853 832, Monday to Friday from 8 am to 8 pm
Fax: (34) 932 853 831
E-mail:
infoaccess@barcelonaturisme.com
Purchase on-line.
BCN Shop
: Virtual shop run by Turisme de Barcelona where you can purchase tourist products and services.
Back to index
Send your comment about this information (will not be published)
Back to index