Hash Marihuana & Hemp Museum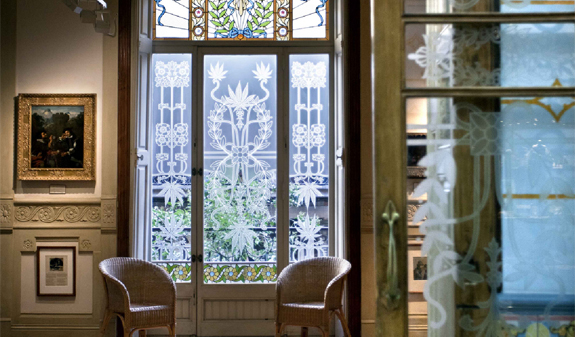 Travel through time to discover the past, present and future of the cannabis plant and its matchless potential as a versatile source for industrial, nutritional, medicinal, sacramental and recreational purposes.
For thousands of years, the story of cannabis has evolved hand in hand with the story of civilisation until it has become part of our everyday lives. This is why the Hash Marihuana Cáñamo & Hemp Museum Barcelona invites you to take an interesting journey to discover this plant species which has been essential in the development of agriculture, textiles, medicines and sea travel.
The museum shows visitors the uncommon tools and utensils that were used in ancient times to transform the hemp into rope, paper or textiles, as well as a series of paintings and engravings that depict the use of cannabis throughout the ages.
As part of the exhibition, there are paintings by some of the foremost artists of the 17th century and a medical section showcasing one of the world's largest collections of bottles of medicinal cannabis, which show that the plant has been widely used to treat medical complaints since the 19th century.
Back to index
General details
Address:
Carrer Ample, 35 (08002). Barcelona
Phone:
933 197 539
Web site:
www.hashmuseum.com
Opening time:
Monday to Sunday, from 10am to 10pm.
Back to index
Accessibility details
SORRY! INFORMATION NOT AVAILABLE YET.
Last update: 05/03/2015
Back to index
Booking
Call Center
Service providing personalized tourist information about Barcelona in several languages, by phone, fax and e-mail. We'll be glad to help you to book and buy tickets for tours, shows or other.
Phone: (34) 932 853 832, Monday to Friday from 8 am to 8 pm
Fax: (34) 932 853 831
E-mail:
infoaccess@barcelonaturisme.com
Purchase on-line.
BCN Shop
: Virtual shop run by Turisme de Barcelona where you can purchase tourist products and services.
Back to index
Send your comment about this information (will not be published)
Back to index