Places of interest selected
MUHBA - Museu d'Història de Barcelona - Santa Caterina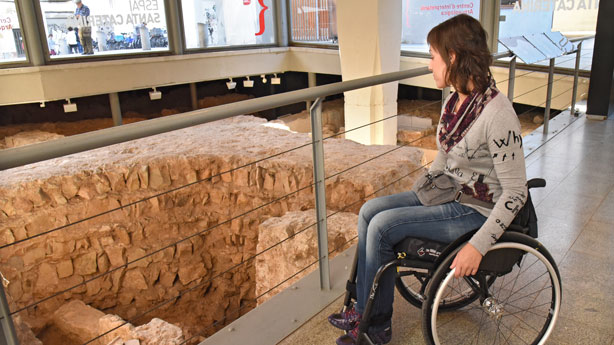 This archaeological site is located in the basement of the Santa Caterina Market and seeks to provide an insight into the development of this area of the city from prehistoric times to the present day.
The excavations carried out beneath the Santa Caterina Market revealed the archaeological remains of the former Convent dels Predicadors in Barcelona Convent of the Preachers), which was later renamed the Convent de Santa Caterina. Other religious buildings and a late-Roman necropolis were also unearthed, the latter containing amphora, tegulae and formae tombs (made with building materials). Part of the site has been preserved and is visible from a platform where an interactive apparatus has been installed, with detailed information on Gothic Barcelona and the evolution of the monastery until it was converted into a municipal market.
Back to index
General details
Address:
Plaça de Joan Capri - Mercat de Santa Caterina (08003). Barcelona
Phone:
932 562 122
Web site:
www.museuhistoria.bcn.cat
Opening time:
Monday to Saturday, from 8.30am to 3.30pm. Sunday and public holidays, closed.
Back to index
Accessibility details
You enter the space from inside the market or from the entrance on the Plaça Joan Capri.
This archaeological site is located underground and can also be viewed from outside the market through floor-to-ceiling glass panes. The railings around the site have information panels to provide a complete overview of the site.
An interactive screen takes you on three virtual tours: a flight over Ciutat Vella, a walk through Ciutat Vella and a journey back in time through Santa Caterina. All the information is in English, Catalan and Spanish. The space has the same opening times as the market.

See accessibility details for the
market
Last update: 01/08/2023
Back to index
Booking
Purchase on-line.
BCN Shop
: Virtual shop run by Turisme de Barcelona where you can purchase tourist products and services.
Back to index
Send your comment about this information (will not be published)
Back to index