Places of interest selected
Espais Volart. Fundació Vila Casas.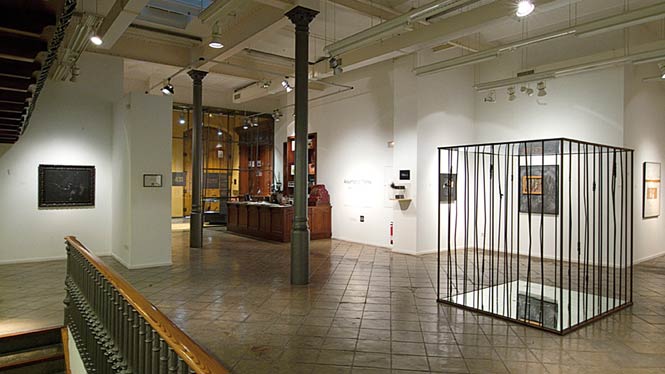 Espai Volart and Espai Volart 2 are two galleries in the industrial modernista architectural style in the centre of Barcelona which host solo exhibitions of works by artists from the Vila Casas collection.
Espai Volart showcases works from the collection.
The gallery opened in 2002 and is housed in the warehouses of the Casa Antonia Puget, a modernista building on Ausiàs Marc street. It was built in 1904 by the architects Roc Cot i Cot and Ramon Viñolas. At the end of the 19th century the space now occupied by Espai Volart was a warehouse for knitwear and fabric, a typical example of textile manufacturing and trade in Catalonia at the time.
Espai Volart 2 puts key figures from the recent history of Catalonia back in the spotlight with works from some of the disciplines featured in the collection, including painting, photography and contemporary sculpture.
Espai Volart 2 opened in 2008 in the former warehouses of the modernista building Casa Felip. It was built in 1901 by the architect Telm Fernández.
Both galleries give visitors the opportunity to look at Catalan art from an open and broad perspective.
Back to index
General details
Address:
Carrer d'Ausiàs Marc, 22 (08010). Barcelona
Phone:
934 817 985
Web site:
www.fundaciovilacasas.com
Opening time:
Tuesday to Saturday, from 11am to 2pm and 4.30pm to 8pm. Sunday, from 11am to 2pm. | Closed: public holidays and Easter week.
Back to index
Accessibility details
Accessibility information not available.
Last update: 18/08/2023
Back to index
Booking
Purchase on-line.
BCN Shop
: Virtual shop run by Turisme de Barcelona where you can purchase tourist products and services.
Back to index
Send your comment about this information (will not be published)
Back to index