Places of interest selected
Fundació Suñol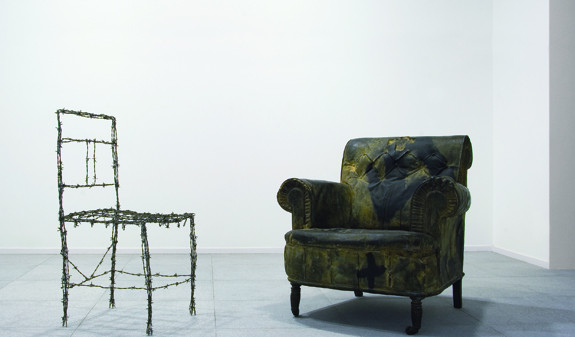 The Fundació Suñol is a private non-profit making organization which opens to the public Josep Suñol's contemporary art collection. At the same time, the foundation promotes the encouragement of the production and diffusion of avant-garde art.
The Josep Suñol private Collection of contemporary art comprises sculpture, painting, photography, video, by local and international artists, such us Man Ray, Richard Avedon, Christo, Luis Gordillo, Zush, Darío Villalba, Max Bill, Antoni Tàpies..., among others and it is exhibited in different formats.
The visit to this collection offers a unique knowledge of the most representative artists from the seventies until today.
Back to index
General details
Address:
Mejia Lequerica, 14 (08028). Barcelona
Phone:
934 961 032
Web site:
www.fundaciosunol.org
Opening time:
Wednesday to Friday, from 11am to 2pm and 4pm to 7pm.
Back to index
Booking
Call Center
Service providing personalized tourist information about Barcelona in several languages, by phone, fax and e-mail. We'll be glad to help you to book and buy tickets for tours, shows or other.
Phone: (34) 932 853 832, Monday to Friday from 8 am to 8 pm
Fax: (34) 932 853 831
E-mail:
infoaccess@barcelonaturisme.com
Purchase on-line.
BCN Shop
: Virtual shop run by Turisme de Barcelona where you can purchase tourist products and services.
Back to index
Send your comment about this information (will not be published)
Back to index