Museu de Cera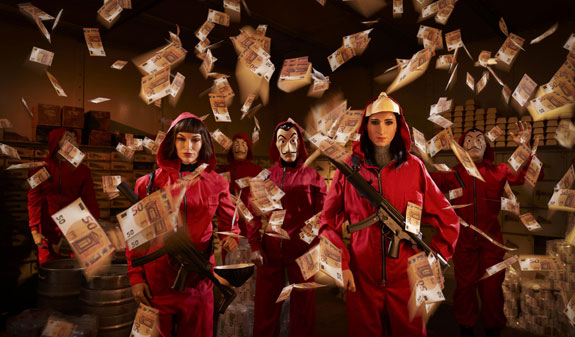 The city's wax museum is located in a 19th-century landmark palazzo which stands just off the famous Rambla, and brings to life some of the most prominent figures from the history of mankind.
Situated on Barcelona's most iconic street – La Rambla – Barcelona's wax museum, the
Museu de Cera
, has undergone a complete refit, with a brand new concept and lots of new waxworks so you can enjoy iconic personalities with state-of-the-art technology and enjoy an unforgettable experience.
You'll find more than 120 figures, in 28 interactive spaces, with new characters including big stars from the worlds of music, sport, cookery, cinema… alongside some of the historic figures that have been on display at the museum since it opened.
And you can't leave the museum without visiting the café, the Bosc de les Fades, a unique, magical place that recreates an enchanted forest with all the details in place: trees, fountains, will o' the wisps and other amazing creatures.
Back to index
General details
Address:
Passatge de la Banca, 7 (La Rambla) (08002). Barcelona
Phone:
933 172 649
Web site:
www.museocerabcn.com
Opening time:
Monday to Sunday, from 10:30am to 8pm.
Back to index
Accessibility details
The Museu de Cera is accessible for wheelchair users in a 90% of the whole museum.
An audioguide is available in Catalan, Spanish, English and Italian. Not included in the entrance ticket. Guided visits are also available upon request.
Reduced entrance fare for disabled visitors.
Any further information please contact: tel 93 317 26 49,
info@museocerabcn.com

The Museu de Cera organises guided tours for groups of blind and visually impaired visitors. Pre-booking is essential.
The only tactile exhibit at the museum is a bust made of wax. It is available to visually impaired visitors who have come to the museum individually or as part of a group. The other waxworks contain make-up which can deteriorate if touched so they are not available as tactile exhibits. The audioguides do not have audiodescriptions for visually impaired visitors.



The museum is fully wheelchair accessible, with the exception of the Chamber of Horrors (Sala del Terror), due to the fact that it is located underground, has narrow corridors and an uneven floor surface.

There are wide lifts to the different floors (carrying up to 13 people).

The wheelchair-accessible adapted toilets are in the café "El Bosc de les Fades", which is adjacent to the museum.
Last update: 01/08/2023
Back to index
Booking
Purchase on-line.
BCN Shop
: Virtual shop run by Turisme de Barcelona where you can purchase tourist products and services.
Back to index
Send your comment about this information (will not be published)
Back to index