El Born Centre de Cultura i Memòria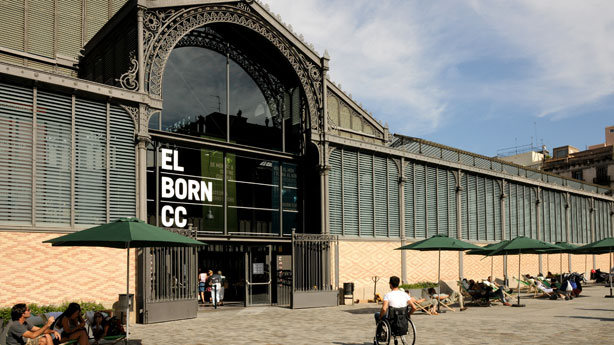 El Born Centre de Cultura i Memòria is a unique and exceptional place that brings together three centuries of our history. Below the cast-iron structure of the iconic 19th century marketplace lies the Barcelona of 1700, the prosperous city that suffered the siege of 1714 and that put up an epic and heroic resistance before Catalonia's national liberties were eventually lost, yet to be restored three centuries later.
The archaeological site known as the Ciutat del Born; the permanent exhibition on the Barcelona of the year 1700; the exhibition on the Siege of 1714, which will remain at the centre throughout the tricentenary of those events; the programme of regular arts and cultural events held at the centre (language, literature, music, film, puppets, dance, etc.); the series of lectures, interviews and talks, as well as other one-off activities hosted by the venue, all share a common purpose – to preserve the memory of our history in an entertaining, diverse and accessible way.
Epic, exciting, thought-provoking, memorable, unique, open, inclusive, dynamic, integrated, popular and creative – these are just some of the adjectives that define the experience of entering El Born Centre de Cultura i Memòria, whether it be simply passing through on your way somewhere else or staying for a longer visit, attending a regular or a one-off event or really exploring this country's history in depth.
One will never experience two identical visits to El Born, a space that faithfully records past events and helps to give global recognition to the history of the Catalan nation.

Back to index
General details
Address:
Plaça Comercial, 12 (08003). Barcelona
Phone:
932 566 851
Web site:
www.elborncentrecultural.cat
Opening time:
March - October: Tuesday to Sunday and public holidays, from 10am to 8pm. | November - February: Tuesday to Saturday, from 10am to 7pm. Sunday and public holidays, from 10am to 8pm. | Closed: January 1st, May 1st, June 24th, December 25th.
Back to index
Accessibility details
El Born is a an accessible cultural center where everyone is welcome.
There are no architectural barriers, although the archeological site itself is not suitable for wheelchairs.
Different facilities and guided visits are offered for handicapped visitors.
Group visits can be booked in advance, either by mail
reserveselborncc@bcn.cat
or by telephone 932 566 850 (from 9.30 am to 7 pm)
Accessible audioguides are available, with audiodescriptions, subtitles and sign language. Included with the entrance ticket.

There are two raised orientation maps, in print and braille. They are placed in each of the two entrances to the premises: the plaça Comercial, and the Ciutadella.
Very close to the map that is near the Ciutadella entrance, there is also a tactile scale model of the building, in print and braille.
There is a descriptive audioguide for blind and visually impaired visitors, in Catalan, Spanish and English. It is available from the audioguide desk.





There is an induction loop inside the Moragues Hall, where many activities of all kinds are scheduled.
The audioguide includes subtitling and sign language, in Catalan, Spanish and English. It is available from the audioguide desk.



There are two reserved and signed parking spaces for people with reduced mobility.

Although the archaeological site in the underground level is not wheelchair accessible, all the excavations can be seen easily from the upper platform, on the street level. A big balcony over the ruins, with clear glass from the ground and many informative labels (in Catalan, Spanish and English), allows a complete and detailed knowledge of the site.

All spaces are wide and there are no physical barriers. There are some ramps but the inclination is less than 5%.

All the rooms, included the exhibitions, the bookshop and the cafeteria-restaurant are fully accessible.

There are two wheelchairs on loan. Ask at the reception desk.

All toilets are well adapted and they are inside the men and women facilities (not a special one).


Last update: 18/08/2023
Back to index
Booking
Purchase on-line.
BCN Shop
: Virtual shop run by Turisme de Barcelona where you can purchase tourist products and services.
Back to index
Send your comment about this information (will not be published)
Back to index