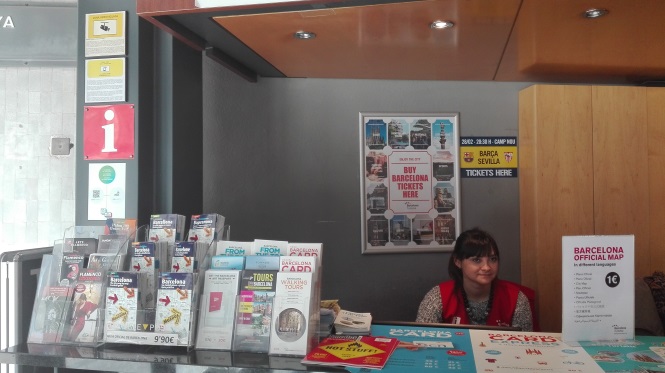 Another of Turisme de Barcelona's tourist information points is located in the heart of the city's Gothic Quarter, on the ground floor of "Col·legi d'Arquitectes de Catalunya".
General details
Address: Col·legi Oficial d'Arquitectes de Catalunya. COAC. Plaça Nova, 5
E-mail:
info@barcelonaturisme.com
Opening time: Monday to Saturday, from 9am to 7pm. Sunday and bank holidays, from 9am to 3pm.
Information office opening times may be changed due to circumstances beyond our control.
Accessibility details
Turisme de Barcelona staff have been trained to assist visitors with special needs.

There are two entrances: the one on carrer dels Arcs, street level, is recommended. The one on carrer dels Capellans has a step 12 cm high.
The reception desk is 115 cm high.

Last update: 13/12/2019
Back to list of offices