Maybe kids and museums are two words, like oil and water, that won't mix… no matter how hard you try. But Barcelona has museums that are perfect to visit with kids and, most important of all, places where all the family will have fun learning new things. If you want to know about the opening times and prices of the museums featured below, all you have to do is click on the name and a link will take you to their respective websites.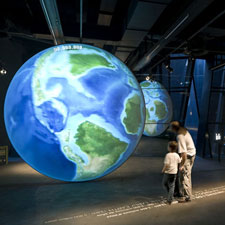 Museu Blau. The foremost museum for lovers of animals and natural sciences. Here kids who love creepy crawlies will be able to find the answers to a lot of questions and many parents will be able to help them. The Museu Blau features the permanent exhibition Planet Life, which traces the history of the evolution of life and the Earth, from its origins. The museum has special trails, workshops and experiences for families. The trails are educational and fun. Kids will have a ball and the grown-ups will scratch their heads while thinking "I'd no idea that was the case".
PlomGallery. If your kids, nephews, nieces and grandchildren have artistic leanings and you find them drawing on serviettes, PlomGallery is the perfect place for an experience bursting with colour. This quirky contemporary art gallery is aimed at kids. They'll be able to take part in educational workshops and parents will be able to buy artworks for them. These will be delivered with a certificate of authenticity to start the children off with their first collection. The aim is to create an emotional bond between children and art, fostering their human, cultural and emotional development. Quite an experience, we can guarantee.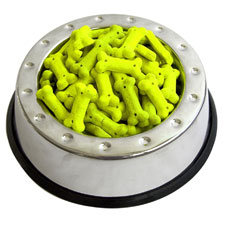 MIBA. Who, when they were little and not so little, hasn't dreamt of inventing an object that would revolutionise the world? There's no better way of bringing out the inventor we all have inside us than visiting the Museu d'Idees i Invents de Barcelona. The museum is the brainchild of the renowned inventor Pep Torres who brings together brilliant ideas and inventions in this authentic space. Some bombs are exploding with inspiration rather than gunpowder.
A visit to MIBA is quite an experience, not just because of the workshops it organises, but because of the hands-on experiences you'll have such as, for instance, the main entrance that invites you to "fly" as you walk across a sheet of clear glass, and the slide which visitors can jump on, literally and metaphorically, that leads to the ground floor of the museum. The museum also has a gallery where visitors can see temporary exhibitions showcasing new inventions by people working with their sights set on the future. Who knows… during your visit to Barcelona, maybe you'll invent something revolutionary with your family.
Museu Blau. Address: Pl. Leonardo da Vinci, 4-5 (Edifici Fòrum). How to get there: Maresme-Fòrum (L4).
PlomGallery. Address: Sèneca, 31. How to get there: Diagonal (L5, L3, L6, L7).
Miba. Address: Ciutat, 7. How to get there: Jaume I (L4).
You may be also interested