Shops run by young designers in the Gràcia district
We have found
26
matches for your request
1. Ada
Travessera de Gràcia, 108 | 932 171 285
2. Andrea Morros
Riera de Sant Miquel, 11 | 932 183 822 |

See map
3. Anna Povo
Verdi, 49 | 932 374 715
4. Berruezo
Gran de Gràcia, 135 | 932 373 092
5. Boo
de la Perla, 20 | 933 681 458
6. Bulbo
Montseny, 5 | 932 371 863
7. Camiseria Pons

Gran de Gràcia, 49 | 932 177 292 |

See map

More information
X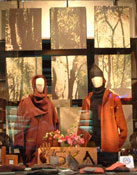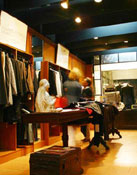 Items:
Men. Trends Women. Trends Men. Underwear
Opening time:
10am-2pm / 5pm-8.30pm
Address:
Gran de Gràcia, 49
Town:
08012 Barcelona
Phone:
932 177 292
Fax:
932 177 292
e-Mail:
camiseria_pons@yahoo.es
Founded in the year 1900, this shop has forged its personality over the course of its 104 years of activity in a charming building on Carrer Gran de Gràcia. In 1987, the old shirt-shop became a multi-brand fashion shop for men and women. It is run by the fourth generation of the Pons family, a classic name that has never ceased to represent quality. This establishment has always staked on young designers, many of whom come to be well-known figures in the fashion world. Another of its excellent ideas has been to place emphasis on top-quality Spanish design in addition to presenting the lines of the most prestigious international firms.
8. Carles Galindo
Verdi, 56 | 934 160 704 |

See map
9. Elena Lardi
Gran de Gràcia, 46 | 934 153 363
10. Gabriel Torres
Lluis Antúnez, 8 | 932 171 661 |

See map