Barcelona has no limits, but the calendar does. Our day itineraries can be tailored to fit in with your schedule so that you can enjoy the city to the full. And don't worry: whether you only have time to see the essential sights, explore the city in greater depth or manage to take a trip out of town, you're bound to want to come back to Barcelona.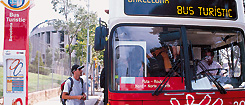 A day in Barcelona
Capturing the essence of Barcelona in just one day is rather a tall order, but your efforts will be amply rewarded. Guaranteed!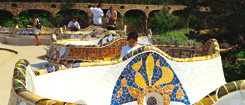 Two days in Barcelona
Get ready for two days of intensive sightseeing which will be full of surprises. Here's an itinerary designed to help you pack as much as possible into 48 hours in the city.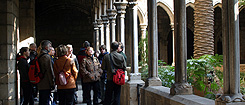 Three days in Barcelona
Have you got three days to enjoy the city? Here's an alternative which will allow you to discover the most characteristic side of Barcelona. Get a Barcelona Card and prepare for three days of intensive… but memorable, sightseeing.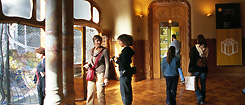 Four days in Barcelona
You can get a lot out of four days in Barcelona if you plan your visit carefully. Here are some suggestions which include the city's main landmarks and even invite you to discover some of the areas outside Barcelona.

Where to shop
You'll find the magic of shopping as you experience the city. Discover a thrilling form of sightseeing: walking from shop to shop.

Barcelona Restaurants
The Catalan capital is also a culinary capital: prestigious chefs serve up our traditional cuisine and the flavours from around the world. Can you decide on one?





This spring in Barcelona
The spring is the perfect time to take a stroll through the streets and enjoy the cuisine and open-air activities.
Walk through the parks, discover the beaches, visit a museum or take a short trip out of town.
Barcelona welcomes you to...
© Turisme de Barcelona 2013