It's impossible to get bored in Barcelona: the best concerts, exhibitions and events related to art, culture and leisure await you, week after week. Here are some of the main ones. Don't miss anything this constantly moving city has to offer.
Highlights


1 of 20

Sònia Sánchez – Le ça. El Ello
Dance
Mercat de les Flors
From 14/3/2014 to 16/3/2014
Flowing the unconsciousness

Michael Nymann
Classical music and Opera
BARTS Barcelona Arts on Stage
13/3/2014
Today's cultural icon

Neil Holsteid
Music pop, jazz, folk, flamenco...
Sala Bikini
15/3/2014
A tribute to Lou Reed

Doña Rosita la Soltera or the language of flowers. Federico García Lorca.
Theatre and shows
Teatre Nacional de Catalunya (TNC)
From 27/2/2014 to 6/4/2014
A classic work
Sporting agenda

Zurich Marató de Barcelona
Sports
16/3/2014


Festa sobre rodes
Sports
Fonts de Montjuïc
30/3/2014

Family activities

Band-Re-Vent-Tant
Family activities
L'Auditori
15/3/2014

Constructing a puppet
Family activities
Poble Espanyol de Barcelona
1/3/2014
To 31/3/2014

The agenda day by day
Here you'll find other events you might be interested
Tickets
Barcelona hosts some of the best sporting and cultural events every day. Buy your tickets here and make the most of your time.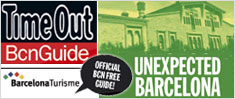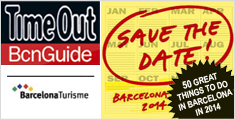 This winter in Barcelona
Barcelona offers you very interesting options for every period of the year. Here are a few suggestions:
Make the most of the winter sunshine and take a stroll along Barcelona's beaches and through its parks. Discover the seasonal cuisine or take a short trip out of town. Do you want more?
Barcelona welcomes you to...