It's impossible to get bored in Barcelona: the best concerts, exhibitions and events related to art, culture and leisure await you, week after week. Here are some of the main ones. Don't miss anything this constantly moving city has to offer.
Highlights


1 of 19

Mercè 2014
Popular festivals

From 19/9/2014 to 24/9/2014


The Barber of Seville
Classical music and Opera
Gran Teatre del Liceu
From 14/9/2014 to 25/9/2014
The most famous Opera Buffa in history. Online shop

Festival Asia
Festivals
Various venues
From 18/9/2014 to 24/9/2014
Traditional and modernity of Asia in Barcelona.

Closing Ceremony of the Tercentenary | Pyromusical display of the Mercè festival
Popular festivals | Family activities
Av. Reina Maria Cristina, 1
24/9/2014
This year dancing water, fireworks and music will also close the Tercentenary.
Sporting agenda

Cursa de la Mercè 2014
Sports
Av. de la Reina Maria Cristina
28/9/2014


Garmin Barcelona Triathlon
Sports
5/10/2014

Family activities

Human Bodies
Exhibitions and activities
"Las Arenas" Pl. de Espanya, s/n.
18/4/2014
To 12/10/2014


Top Ciència
Exhibitions and activities
Cosmocaixa Barcelona
2014

The agenda day by day
Here you'll find other events you might be interested
Tickets
Barcelona hosts some of the best sporting and cultural events every day. Buy your tickets here and make the most of your time.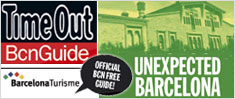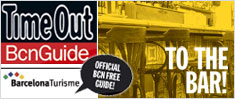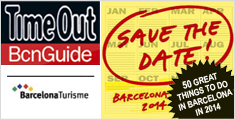 This summer in Barcelona
The summer is the perfect time to take a stroll through the streets and enjoy the cuisine and open-air activities. Here are a few suggestions:
Walk through the parks, discover the beaches, visit a museum or take a short trip out of town.
Barcelona welcomes you to...