It's impossible to get bored in Barcelona: the best concerts, exhibitions and events related to art, culture and leisure await you, week after week. Here are some of the main ones. Don't miss anything this constantly moving city has to offer.
Highlights


1 of 20

Grec Festival de Barcelona
Festivals

From 1/7/2014 to 31/7/2014
Grec 2014: the star of Barcelona summer

Beyond
Circus
Mercat de les Flors
From 24/7/2014 to 26/7/2014
A performance that invites you to explore the limits

Andrés Calamaro
Music pop, jazz, folk, flamenco...
BARTS Barcelona Arts on Stage
31/7/2014
The singer-songwriter from Argentina returns to his essence

Los Miserables
Musical
Gran Teatre del Liceu
From 25/7/2014 to 3/8/2014

Sporting agenda

50 Trofeu Joan Gamper Estrella Damm - F.C. Barcelona
Sports
Futbol Club Barcelona
18/8/2014


FIBA Basketball World Cup 2014
Sports
Palau Sant Jordi
6/9/2014
To 11/9/2014

Family activities

Alfina Serafina
Family activities
Poble Espanyol de Barcelona
6/7/2014
To 27/7/2014

Follow the steps of the Triceratops
Family activities
Cosmocaixa Barcelona
21/6/2014
To 7/9/2014

The agenda day by day
Here you'll find other events you might be interested
Tickets
Barcelona hosts some of the best sporting and cultural events every day. Buy your tickets here and make the most of your time.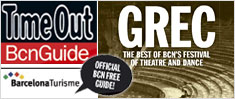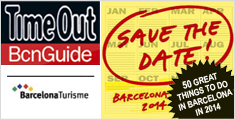 This summer in Barcelona
The summer is the perfect time to take a stroll through the streets and enjoy the cuisine and open-air activities. Here are a few suggestions:
Walk through the parks, discover the beaches, visit a museum or take a short trip out of town.
Barcelona welcomes you to...