It's impossible to get bored in Barcelona: the best concerts, exhibitions and events related to art, culture and leisure await you, week after week. Here are some of the main ones. Don't miss anything this constantly moving city has to offer.
Highlights


1 of 19

Standstill
Music pop, jazz, folk, flamenco...
L'Auditori
24/4/2014
A band, a resounding universe.

Paolo Fresu & Dino Rubino
Music pop, jazz, folk, flamenco...
Jamboree
26/4/2014
Italian style Jazz

Angela Gheorghiu and Saimir Pirgu Concert
Classical music and Opera
Gran Teatre del Liceu
From 25/4/2014 to 28/4/2014
Operatic glamour

The legend of the invisible city of Kitezh
Classical music and Opera
Gran Teatre del Liceu
From 13/4/2014 to 30/4/2014
Musical monument to the Slavonic soul Online shop
Sporting agenda

Barcelona Open Banc Sabadell- 62è Trofeu Conde de Godó
Sports
Reial Club de Tennis Barcelona 1899
19/4/2014
To 27/4/2014


Barcelona City Trail
Sports
Font Màgica de Montjuïc
27/4/2014

Family activities

El Born Centre Cultural
Exhibitions and activities
El Born Centre Cultural
12/9/2013
To 11/9/2014


Family Sundays in the Poble Espanyol. Performances and workshops.
Family activities
Poble Espanyol de Barcelona
6/4/2014
To 27/4/2014

The agenda day by day
Here you'll find other events you might be interested
Tickets
Barcelona hosts some of the best sporting and cultural events every day. Buy your tickets here and make the most of your time.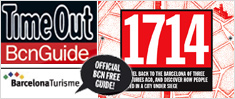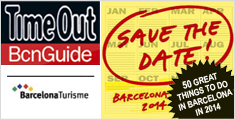 This spring in Barcelona
The spring is the perfect time to take a stroll through the streets and enjoy the cuisine and open-air activities. Here are a few suggestions:
Walk through the parks, discover the beaches, visit a museum or take a short trip out of town.
Barcelona welcomes you to...