It's impossible to get bored in Barcelona: the best concerts, exhibitions and events related to art, culture and leisure await you, week after week. Here are some of the main ones. Don't miss anything this constantly moving city has to offer.
Highlights


1 of 19

Kurt Rosenwinkel & Orquesta Jazz de Matosinhos
Music pop, jazz, folk, flamenco... | Festivals
BARTS Barcelona Arts on Stage
30/10/2014
The secret world of beauty

Pastora Soler
Music pop, jazz, folk, flamenco...
BARTS Barcelona Arts on Stage
31/10/2014
The tenth album of a very special voice

Rudresh Mahanthappa
Music pop, jazz, folk, flamenco... | Festivals
Luz de Gas
31/10/2014
A challenge successfully achieved

Sister Act, the divine musical
Musical
Teatre Tívoli
From 24/10/2014 to 8/12/2014

Sporting agenda

International GT Open
Sports
Circuit de Barcelona - Catalunya
30/10/2014
To 2/11/2014

TIC Barcelona
Sports
Parc Central Nou Barris, Born and Gòtic
1/11/2014
To 2/11/2014

Family activities

Vooooox! Workshop for families
Family activities
L'Auditori
26/10/2014
To 9/11/2014

Children's activities at Caixaforum.
Family activities
Poble Espanyol de Barcelona
1/10/2014
To 31/12/2016

The agenda day by day
Here you'll find other events you might be interested
Tickets
Barcelona hosts some of the best sporting and cultural events every day. Buy your tickets here and make the most of your time.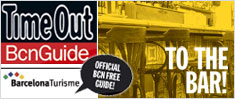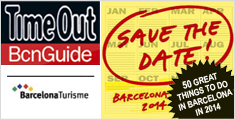 This autumn in Barcelona
In autumn, Barcelona reveals its cultural activities and invites you to take a stroll, discover its shops and gastronomy... Here are a few suggestions:
Take a stroll through the parks and the beaches, discover new exhibitions, go to a concert or take a short trip out of town.
Barcelona welcomes you to...