It's impossible to get bored in Barcelona: the best concerts, exhibitions and events related to art, culture and leisure await you, week after week. Here are some of the main ones. Don't miss anything this constantly moving city has to offer.
Highlights


1 of 23

Ruz – Bárcenas
Theatre and shows
Teatre Lliure
From 16/12/2014 to 21/12/2014
Witnesses at the National High Court

Anna Netrebko
Classical music and Opera
Palau de la Música Catalana
17/12/2014
The most admired soprano

Georgia Mass Choir
Music pop, jazz, folk, flamenco...
L'Auditori
17/12/2014
Audience and the heart, a single person.

The Living Room
Music pop, jazz, folk, flamenco...
L'Auditori
17/12/2014
Within the limits of jazz
Sporting agenda

A sports Christmas
Sports
21/12/2014
To 1/1/2015

XVI Cursa dels Nassos - Cursa Popular de San Silvestre
Sports
Selva de Mar / Pl. de Ramon Calsina
31/12/2014

Family activities

Top Ciència
Exhibitions and activities
Cosmocaixa Barcelona
2014

Children's activities at Caixaforum.
Family activities
Poble Espanyol de Barcelona
1/10/2014
To 31/12/2016

The agenda day by day
Here you'll find other events you might be interested
Tickets
Barcelona hosts some of the best sporting and cultural events every day. Buy your tickets here and make the most of your time.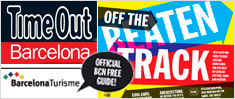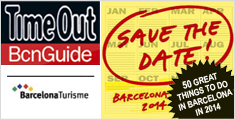 This autumn in Barcelona
In autumn, Barcelona reveals its cultural activities and invites you to take a stroll, discover its shops and gastronomy... Here are a few suggestions:
Take a stroll through the parks and the beaches, discover new exhibitions, go to a concert or take a short trip out of town.
Barcelona welcomes you to...