It's impossible to get bored in Barcelona: the best concerts, exhibitions and events related to art, culture and leisure await you, week after week. Here are some of the main ones. Don't miss anything this constantly moving city has to offer.
Highlights


1 of 17

La Traviata – Giuseppe Verdi
Classical music and Opera
Gran Teatre del Liceu
From 14/10/2014 to 29/10/2014
A grandiose melodrama Online shop

Ty Segall
Music pop, jazz, folk, flamenco...
Sala Apolo
23/10/2014
Punk rock is back

Marc Parrot – Sortir per la finestra (Going out through the window)
Music pop, jazz, folk, flamenco...
L'Auditori
23/10/2014
The personal universe of the unclassifiable

Conversations at La Pedrera
Others
La Pedrera
From 6/10/2014 to 10/11/2014

Sporting agenda

International GT Open
Sports
Circuit de Barcelona - Catalunya
30/10/2014
To 2/11/2014

TIC Barcelona
Sports
Parc Central Nou Barris, Born and Gòtic
1/11/2014
To 2/11/2014

Family activities

Top Ciència
Exhibitions and activities
Cosmocaixa Barcelona
2014


The Little Magic Flute
Family activities
Gran Teatre del Liceu
18/10/2014
To 26/10/2014

The agenda day by day
Here you'll find other events you might be interested
Tickets
Barcelona hosts some of the best sporting and cultural events every day. Buy your tickets here and make the most of your time.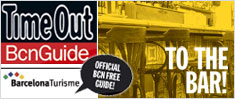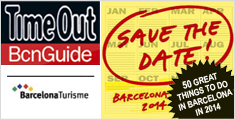 This autumn in Barcelona
In autumn, Barcelona reveals its cultural activities and invites you to take a stroll, discover its shops and gastronomy... Here are a few suggestions:
Take a stroll through the parks and the beaches, discover new exhibitions, go to a concert or take a short trip out of town.
Barcelona welcomes you to...